When Do You Need an Explosion Proof Scale?
If you work with hazardous materials or equipment, safety needs to be a top priority. In 2015, 38 reported fatalities and catastrophes involving an explosion or fire occurred[1].  Of those occurrences, 61 people were killed. Your company needs to ensure that you can handle materials in the safest way possible. If you transport hazardous materials, then you need to have an explosion-proof scale in place. It is your responsibility to protect the people working in your environments.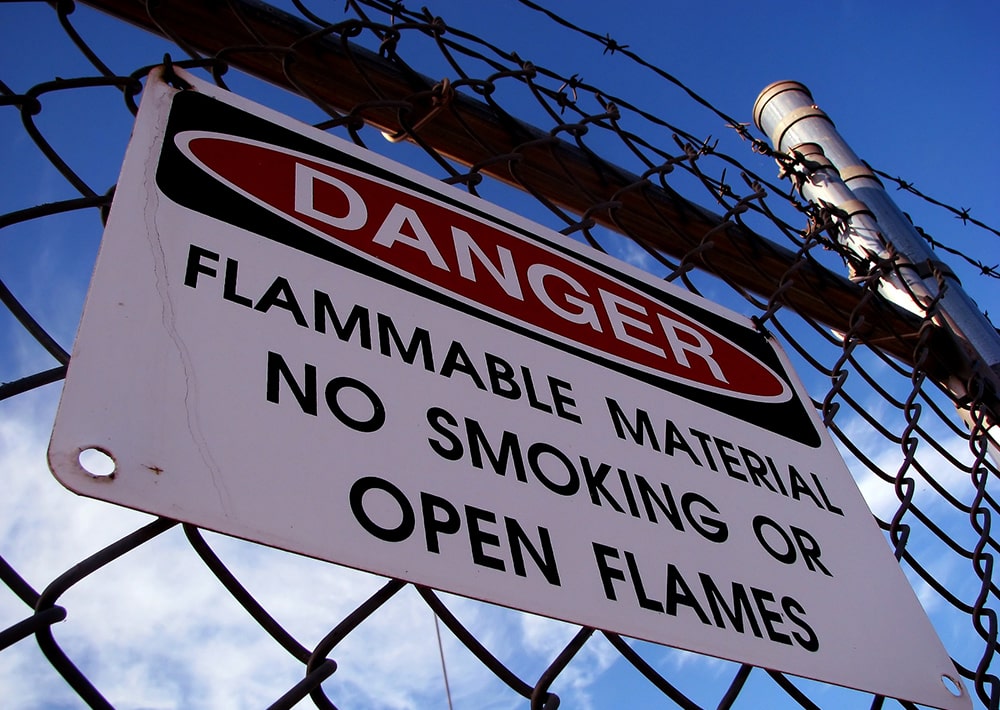 The Problem
Some substances, such as vapors, get released into the atmosphere. When this happens, electrical equipment can create a spark. This spark can cause the substance to ignite, causing an explosion. OSHA has classified these hazardous environments and offers guidelines to keep your workplace safe.  We'll spare you the details here, but check out OSHA's classifications to learn more. You can ensure better safety when handling these materials if you use explosion-proof products, such as an explosion-proof scale.
What Is An Explosion Proof Scale?
An explosion-proof scale protects everyone from injuries, accidents, and even fatal situations.
They're designed to contain explosions and sparks. This prevents more ignition or explosions.
This is especially vital when an explosion is caused by a gas or vapor because these explosions can escape through sparks or flashes. Explosion-proof scales are durable and made with the best and materials.  Each part of the scale goes through rigorous safety tests. Some Explosion-proof scales are tested to withstand as much as four times the typical standard for an explosion scenario.
Why You Need An Explosion Proof Scale?
An explosion-proof scale not only protects your employees, but it also helps your business as well. With high-quality safety devices, you avoid any injuries or potentially fatal situations. This creates an all-around safer workplace and environment. Your business and workers can rest assured that their safety is a top priority.
There are scenarios where you may not even be aware that explosion-proof scales are necessary. A common example is a business that deals with paint mixing. The scales used in these scenarios offer a wide range of features that not only ensure safety but also accuracy when mixing the paint. The explosion-proof scale prevents the chemicals from igniting during the paint mixing process. Here are a few other examples of places that commonly need an explosion-proof scale.
1. Access to AC power is limited, nor non-existent
A unique property of most explosion-proof scales is that they utilize low-voltage DC to run the scale. If your scale needs to be in a location where AC power is not accessible, an explosion-proof scale might be a robust solution that would otherwise be difficult to solve.
2. High-explosive areas
We service scales for companies that handle explosives used in demolition. These facilities absolutely cannot have a spark, because of the volatility of the products. Companies like these have special precautions that are often taken to reduce risk, such as doing as much work outside of the highly volatile areas as possible.
3. Chemical facilities
Chemical facilities have toxic vapors that won't necessarily cause an explosion but are ignitable. Often these areas have explosion-proof indicators installed with a need to keep the electronics intact. We have worked with a chemical facility in troubleshooting a vessel scale whose indicator was installed in a very hazardous area. We were able to get access to the indicator, troubleshoot it, and found a power issue.  We couldn't troubleshoot the scale with standard devices due to it being in a hazardous environment.
Conclusion
Explosion-proof scales are the best way you can better protect your business in hazardous environments. It is the one investment that you need to make to avoid any potential fatal situations. These intrinsically safe devices can have a huge impact on your business. Accidents can happen. Be prepared, and protect everyone from these types of situations when possible.