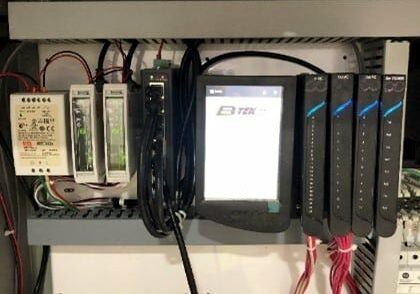 Programmable Logic Controllers (PLCs) are a great way to control, measure, and carry out tasks in complex manufacturing and industrial applications.  These controllers can communicate with many other systems you have in your operation.  PLCs can easily interface with a PC, PACs, motion control devices, HMIs, and other common types of systems.
The simplicity, power, and interoperability of these devices often make PLCs a popular choice among engineered solutions.
It has been our experience over the years that most clients in all industries experience some degree of problems (or pain) with some system or process within their facility. That pain can be:
Financial in that they are spending too much time and money on a legacy system that needs updated or replaced.

Productivity in that the system they are using may no longer be performing as efficiently as it once did due to changes or enhancements in operations.

Support-related in that they are not receiving cost-efficient, timely, or satisfactory support.
With our 100+ years of combined scale experience and the combination of industry knowledge and technical expertise, BTEK Engineered Solutions can help solve your most challenging applications with robust hardware/software solutions that implement the latest in technology.
OUR MOTTO: TAKE CARE OF THE CUSTOMER