Weighing In for Optimal Harvest Management
It's important for farmers and agricultural producers to invest in accurate, reliable agriculture scales or weighing systems to determine the exact weight of their harvested product and, thus, the actual profitability of their yields. Although every farmer can benefit, high-volume farmers especially need accurate crop yield data. Having the right harvest weighing system can provide this data.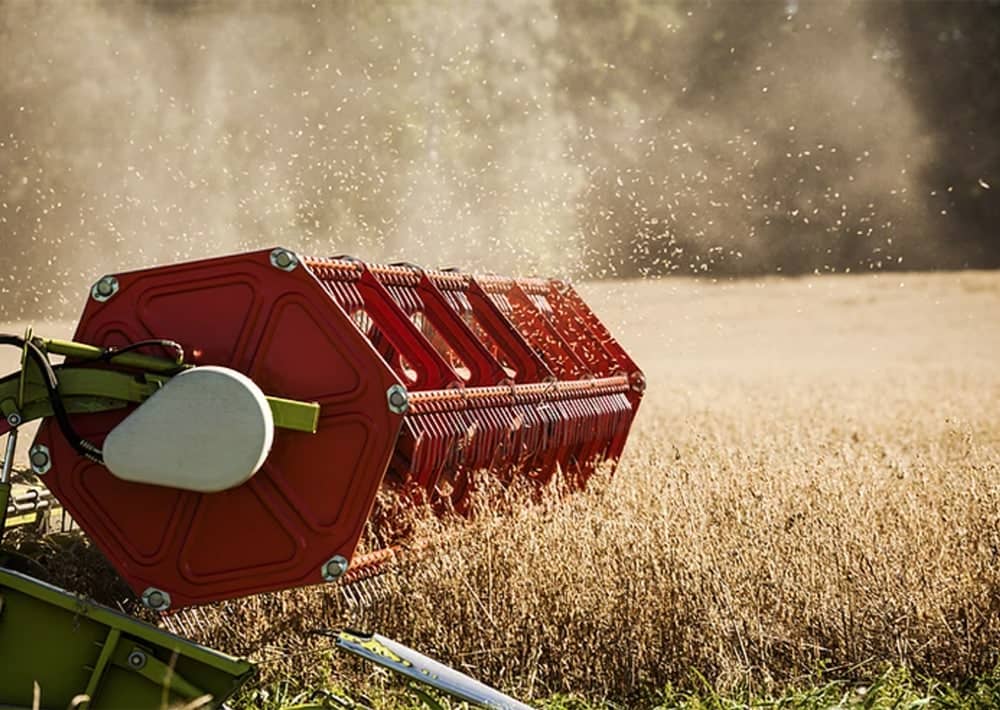 Some scales are even capable of factoring in moisture content or other variables to provide a more accurate final payload weight. Luckily, there are many innovative ag scales and weighing technologies available, ranging from portable solutions to full-blown harvest management tools. Choosing a company that focuses on producing, supplying, and maintaining advanced scales, weighing systems, and software solutions specifically geared towards the agriculture industry is the best choice for dependable, proficient service.
Technology has played an essential role in building competent agricultural systems for farmers. This is particularly true for harvest weighing scales and integrated software systems. If you want to automate your weighing processes, then there are three main types of scales favored among farmers. Any one of the three can help you realize better operational efficiencies and accurately determine the value of your harvest loads. Portable truck scales, on-board scales, and weighbridge truck scales are the most convenient, cost-effective scales to consider. If you're concerned about the initial cost adding to your overhead, then you may opt to rent, instead of buy scales for your next harvest.
Renting Versus Buying
Many portable truck scales and axle scale systems can be expensive. You may not be prepared to invest in a system that you only require to fulfill a short-term or very limited long-term need. Instead of buying one, renting the scale you need, when you need it, could be more cost-effective and lower your up-front expense. This is especially true if your needs are limited to crop weighing during a single, busy harvest season each year. However, if you're production is on a large scale or you harvest multiple times per year, then buying your own system could save you money in the long run. If you already have your own weighing system, but you have a scale breakdown at the peak of your harvesting season, then renting a temporary replacement while waiting for repairs can be a logical option to keep you on schedule. Whether you buy or rent, you'll want to research your options on the types of scales available.
Portable Truck Scales
Weighing loads from numerous fields on a static truck scale is inconvenient and time-consuming. This makes portable truck scales ideal for farmers due to their easy maneuverability and mobility.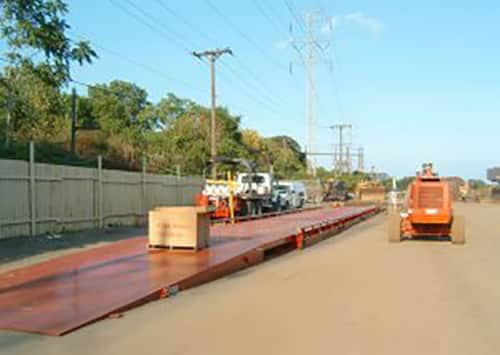 The most common portable truck scale for the agriculture industry is a portable truck axle scale. These provide versatility and convenience for a wide range of agricultural settings that allow you the flexibility to relocate them to multiple areas around your farm during harvest. These are typically used for farm trucks that require smaller weighing systems that you can place on irregular surfaces, like dirt. One drawback to these models are that some can only handle up to 15,000 pounds. However, there are plenty of benefits, such as being:
Fully electronic and precision-engineered to ensure highly accurate data.

Simple to install and available in a multitude of sizes.

Available in numerous configurations to match a variety of farm applications.

User-friendly with terminals that record and print all your collected data.

Highly portable and lightweight, which makes them easy to move around.

Durable and able to withstand harsh weather.

Easy to set up, which allows you to start using the scale in less time.
On-Board Scales
On-board scales are another popular choice among farmers because they can be integrated into a variety of trucks and equipment. While these types of scales are often more expensive than portable axle scales, onboard scales do offer immediate weight readings without the need for an external scale unit and provide the quickest, most efficient method of weighing your harvest. These scales can measure heavier loads, which cuts down on labor time and should be a definite consideration for large production farmers. Unlike external weighing systems, onboard truck scales allow operators to output readings immediately, which potentially eliminates some of your administrative needs and further saves on overhead. One drawback can be the difficulty of installation and calibration, but they provide many benefits which include:
Seamless weighing processes, especially when integrated with the software.

Saving time by eliminating the need to visit a designated, external weighing scale.

Allowing easy integration with a wide range of farming equipment or vehicles, including haul trucks and grain carts.

Being built to track and weigh your harvest as it's being loaded for transportation to reduce the time required to measure your payload.

Extreme precision in results.

User-friendly interfaces that let you fine-tune your harvest needs.
Weighbridge Truck Scales
Truck weighbridge scale systems are larger, heavy-duty scales that are more commonly used for high-volume agricultural enterprises or commercial farmers. Scales this big are much more expensive than most other options and, thus not usually intended for small-scale farmers who couldn't justify the expense for their smaller harvests.
These scales are built to handle large quantities of any crop and can greatly reduce labor time. Weighbridge scales are usually either set up on a ramp or installed into a pit to keep it level with the ground. One drawback to this type of equipment is trying to maintain its efficiency, which requires avoiding constant calibration and scale repositioning. Like other scale options, these scales can help reduce stress and increase job efficiency and provide the following benefits:
Made of highly durable components suitable for unpredictable weather conditions.

Durable materials also ensure longevity.

Typically mounted on permanent foundations for stability.

Ability to integrate computer technologies to help improve harvest management.

Customizable to include special aspects of your harvest.

Best choice for large-scale farmers.
Perform Vital Maintenance
If you already own and use scales in your harvest management, be sure they are properly calibrated well before harvest time. This helps guarantee you a more accurate reading and avoid costly mistakes. If you need your scales calibrated, it could also be a great time to have some routine maintenance performed by a qualified service technician. Implementing regular scale maintenance can also help you avoid costly repairs by catching a potential issue before it can cause a major problem that causes a scale breakdown at an inconvenient time. Regular maintenance can also allow for any needed adjustments to ensure all your components remain intact and the scale operating at peak performance.
Harvest time is one of the busiest times for farmers. Having efficient and accurate weighing solutions during a busy season is necessary for your success. Farm truck scales offer proven solutions you can use for a wide variety of agricultural applications to get the weights you need without any undue delays.
When you integrate your scales with yield management software, you can further streamline the harvest management process by managing data from any location that allows you to connect to the Internet or a Wi-Fi signal.
Each type of scale has its advantages and drawbacks and the type of weighing you need to complete will help determine the best solution for your needs. The differences in usage, work conditions, required portability, and maximum weight values are all factors to help you decide which type of unit will provide you with the most efficient results. Having the most effective scale system and software integration helps you increase your productivity by reducing the amount of time required to measure your payloads. This can potentially make you faster to market than your competitors. Farming is a business. As a businessman, you must look for the best way to make money and these are some of the best tools you can use to increase your bottom line.