Using Scales to Increase Efficiency in Aggregate Output
Make the Fines that Go with Transport a Thing of the Past. The most obvious savings that will come along with integrating an on-site truck scale into your workflow comes from never having to guess whether the weight of the load will meet road regulations for the journey. This is the most basic reason to purchase a truck scale and the one at the forefront of any manager making the purchase. And saving transport fines is nothing to scoff at. Especially because if Congress follows through with a threat to withhold the promised funds from DOT, money for road maintenance will have to come from somewhere, and stricter fines will likely contribute to that somewhere.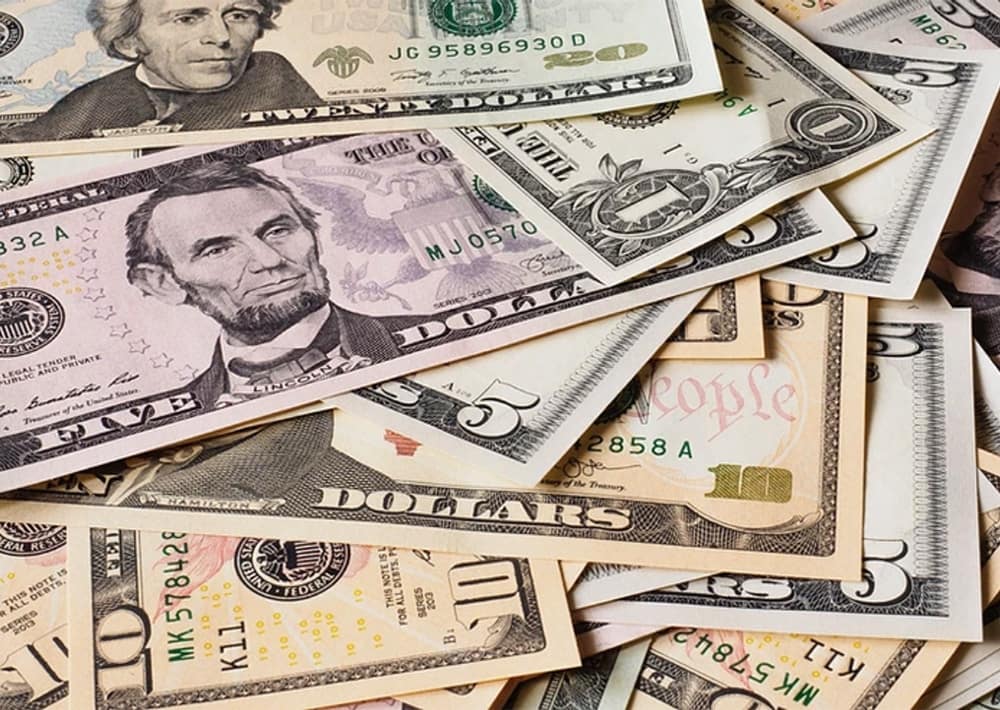 However, there is much more that can be gained by having an on-site truck scale than just being able to plan the trip so as to avoid fines. Here we'll look at a few of the additional advantages that you can employ by working in the use of an industrial scale to your mining and quarry operations.
Use Scales to Gather Data to Maximize All Aspect of Efficiency On-Site and During Logistics
Never underestimate the power of data. Between innovations of software and equipment, the mining industry offers many exciting new ways to increase efficiency in your workflow. But the only way to know how much improvements are actually increasing efficiency or determining which areas are weakest or could most benefit from attention is by taking accurate measurements. Having the right scale to weigh aggregate materials during key stages of the extraction and manufacturing process is the best way to be sure you know exactly what is going on in every stage of a site's operation, as well as where changes need to be made.
Using Data for Better Off-Site Efficiency
When trucking off-site, it would seem that the weights are pre-determined by outside factors. Namely, the rules set by the DOT about the payload weight of a truck for individual roads and highways. But there are other factors besides the DOT rules. Of course, it pays to always keep those restrictions in mind to save by no longer having to pay those hefty overweight fines. But it's not always best to load up a truck to the maximum allowed weight based on its route. The most cost-efficient payload for transportation will also factor in the truck's capabilities and fuel costs. The best way to get an accurate read on what will be most effective for aggregate logistics, and then to implement that plan, is to be sure to have easy access to the correct kind of weighing equipment.
Using Data to Increase On-Site Efficiency
How something works, in theory, is never quite the same as how it works in reality. But just how large is the discrepancy between how operations are supposed to be functioning and how they actually are. The simplest way to accurately track how things are operating is to integrate the measurement of weights at the right stage to find out everything you need to know.
Regardless of how diligently you keep abreast of the latest technology and how up to date you are with implementing the newest innovations, if you're unaware of how unknown site specific variables may be impacting any stage of operations, then you're unable to know exactly what's going on, and how to make operations better.
Whether your key concerns are regarding loss from leakage in storage units, the cost of disposing of waste slag, complying with regulations from all levels of government, new and old, or determining the optimal payload for onsite dump trucks, by incorporating the correct method of weighing materials at the correct times in the everyday workflow, you'll always have the information you need to make the best decisions.
A Look at Different Kinds of Truck Scales and Uses
Truck-Axle Scales
Truck axle scales offer both the greatest degree of portability and affordability. They do offer a high degree of precision, and while the process of taking weight with this scale is not as simple as a full-length scale, they are the perfect option for a site where a full-length scale is not an option because of space restrictions. Adding to their economical advantages is their durable construction with a heavy-duty steel frame.
In-Motion Portable Axis Scales
There are two advantages to this type of highly portable scale. The ease with which they can be used in different locations combined with their ability to make quick measurements, make them a great choice to avoid fines, especially used in conjunction with wheel weighers. Additionally, because this scale includes a built-in weight ticket printer, there are numerous options for easily integrating a simple, on-the-fly tracking system to any part of your workflow.
On-Board Truck Scales
This is also one of the most effective scales to eliminate overloaded trucks along with both the on-the-road fines or on-site loss that will accompany a truck that carries too heavy of a load. While different kinds of onboard scales utilize a variety of weight measurement methods, these scales tend to be relatively simple to install and are one of the most effective ways to guarantee that the truck it is installed in is always carrying the correct load for the greatest efficiency.
Full-Length Truck Scales
These are the standard for durability and accuracy in truck scales. The weight is taken simply by the driver positioning the truck on the scale.
While this type of scale is one of the more expensive options, for the manager looking for a permanent way to add accurate management and tracking to everyday operations, this is an excellent choice. Deciding on just which type of full-length truck scale should be based on what you'll be weighing and how accurately you want to track.
Weighbridge Truck Scales
An option that is equally permanent to the full-length truck scale, while offering additional methods by which to take more complex measurements, is the weighbridge truck scale. While they are available in multiple sizes and shapes, as well as in fully customized options, this is the most commonly used scale in aggregate industries that will provide the greatest ability to measure the largest amounts of the widest variety of materials in a range of configurations. They can be used to measure trucks, and have the advantage of offering an extremely quick throughput. This option allows for the installation of a permanent scale that is truly customized to the needs of a specific site's operations.
Maintenance is the Key to Efficiency
Whichever scale you choose, it's vital that regular maintenance and correct calibration are included in the scale's use. Measurements are only as good as their accuracy, and while all of the scales, when used properly, offer a good deal of accuracy, proper maintenance is an integral part of proper use. Finally, remember that an ounce of prevention is worth a ton of aggregate haulage. Be sure to purchase proper installation with your scale. For the more permanent installations, such as weighbridge and full-length truck scales, this often means a concrete foundation, ideally one that is built by a professional who fully understands all aspects of industrial scales.