The Infrastructure Bill and Scales
On Friday, November 5, 2021, the House of Representatives passed the bipartisan Infrastructure Investment and Jobs Act, and it was signed into law on November 15th that year. With $1.2 trillion being put towards physical and social infrastructure — if you are in the industries associated with building and maintenance of roads, bridges, railroads, water, or power grids—  you very well could see an increase in need and production.
According to whitehouse.gov, 1 in 5 miles of US highways, major roads, and 45,000 bridges are in poor condition. Repairing and reconstructing these roads and bridges is a massive undertaking that will require an undeniably large number of resources and labor. With this, the material produced for roads and bridges must be weighed. Scales play a large part in this production process in ways that are often overlooked.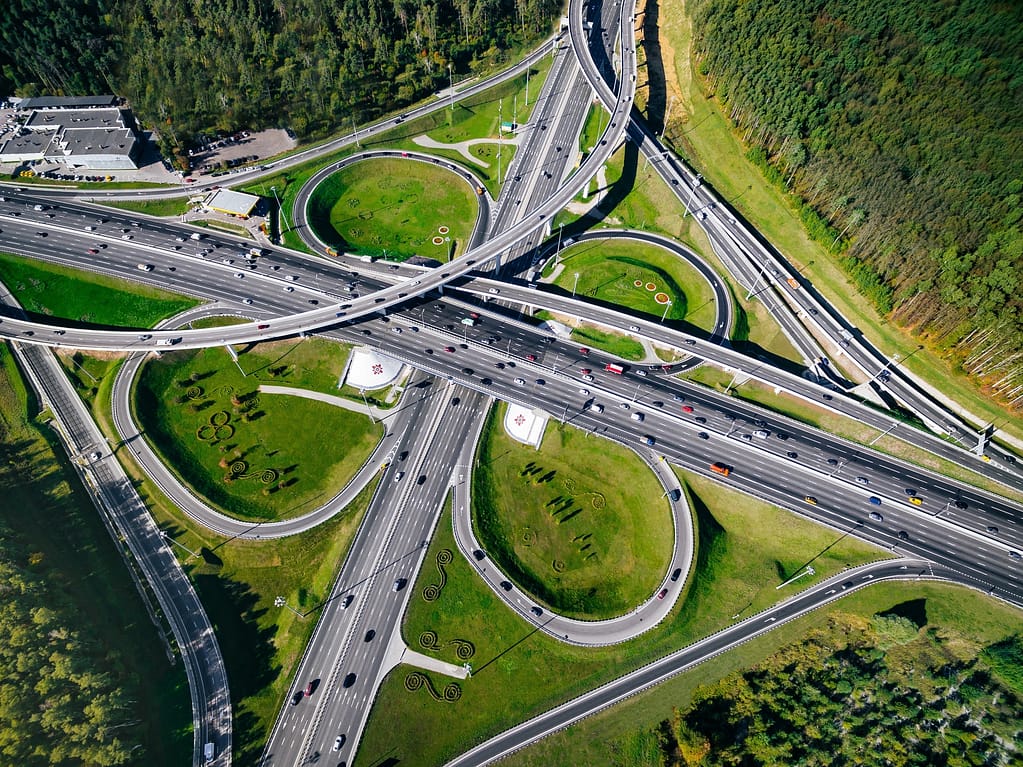 Take a moment and think about what materials go into the roads you drive on every day. There is the asphalt and concrete that makes up the road as well as the aggregate that lies beneath it for soil stabilization. There is also the steel that is used for the guard rails and bridges.
The aggregate industries mine the rock to put in the asphalt and concrete for the roads we use every day. When rocks are mined, they are sold and distributed based on weight. Truck scales and belt scales are used to ensure bulk weight is accurate for the buyers and the sellers. The asphalt and concrete plants utilize scales throughout every step of their manufacturing process to batch each element for a proper mixture. Steel mills produce guard rails for highways and rebar for concrete — all of which are aided by scales. Finally, within each of these plants, rigorous testing occurs to assure the quality of the raw goods and finished products. This is known as sample testing. The sample testing that occurs within aggregate facilities is all done on lab balances and bench scales.
In a time when your industry could see an uptick in business due to the Infrastructure Bill, make sure that you are prepared to meet demands by having your scale fully operational and accurate. Schedule an inspection and calibration with your local Brechbuhler Scales branch.