More Than Scale Technicians
It may come as a shock that while there are trade schools and degrees for most service professions — such as welding, plumbing, and electrical — there is no degree necessary to calibrate and service a scale. As time goes on, the scale industry has become much more technological and electronic-based. You now need more from a technician than someone who is good with a hammer and has a strong back.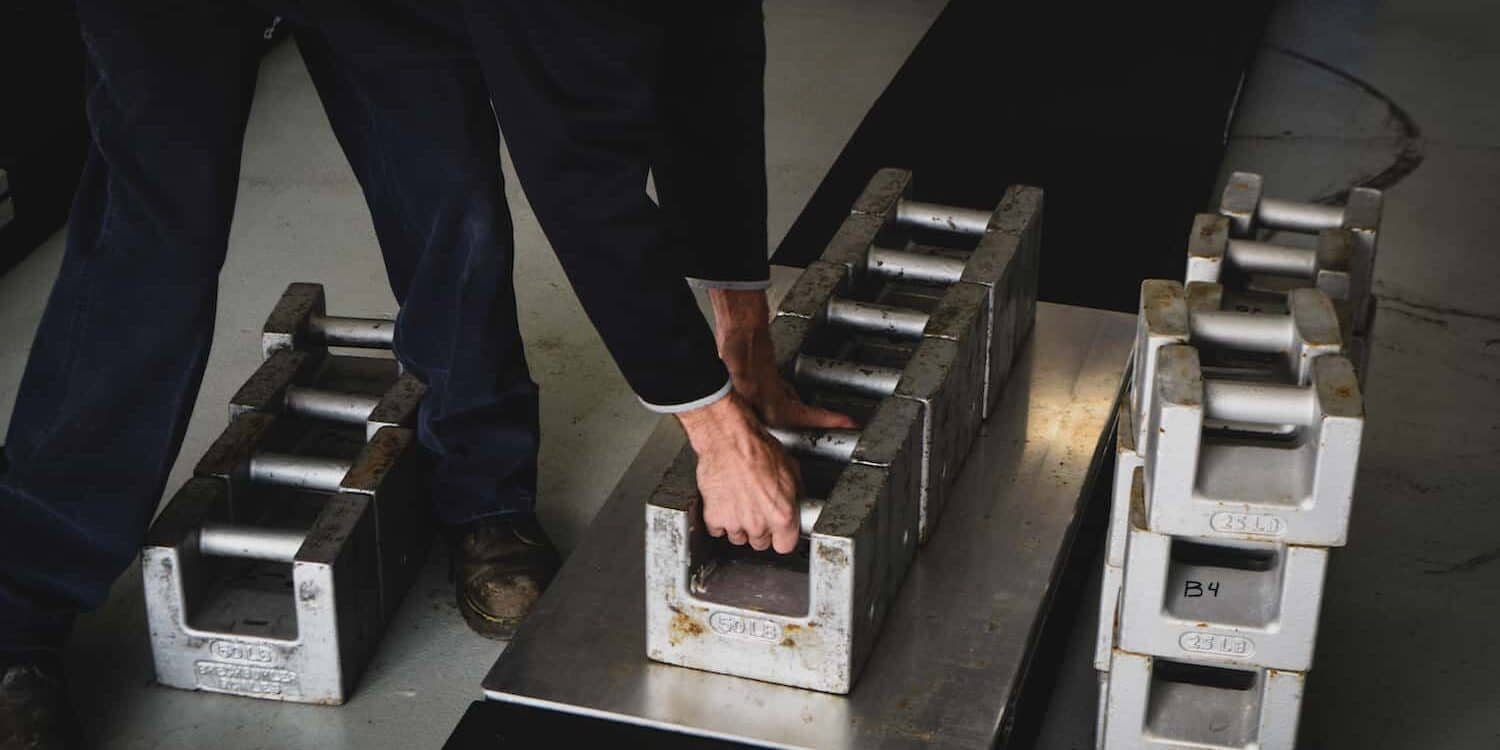 Many companies claim to have factory-trained technicians, but that is typically not the case. Often, scale companies will send new technicians on "ride-alongs" with senior technicians. The junior-level technician is there to learn and really can't troubleshoot a scale.  As the customer, you are being billed for their training.  Brechbuhler Scales, Inc. recognized that to provide the best service experience, technicians need to have in-depth knowledge and understanding of fundamental theory.
Brechbuhler Scales, Inc. began a training program - "scale school" for short. This program is run by our Training and Development Manager who was a 25+ year field service technician. We built the program using both the industry standards, underlying theory, feedback from our 100+ technicians, and a scientific grounding of how people actually learn.
All BSI Field Service Technicians have to go through scale school. Our multi-step approach trains technicians in scale theory to the proper procedure for real-life applications. Many scale companies are only trained to service one or two brands of scales. Our training goes beyond basics to make certain that regardless of the make or model of the scale, our technicians are qualified to service every scale the correct way, the first time. This saves you money in the long run.
We strive to build technicians who are both customer service-oriented and experienced in the field.  We emphasize the importance of communication with the customer to ensure we have met your expectations.
Having knowledgeable, trained professionals working on your scale saves you time and money. Troubleshooting your scale should be more precise than a guessing game or replacing parts until the problem is solved. Since beginning as a service company in 1929, we have seen just about everything when it comes to scale maintenance and calibration. With over 100 trained scale technicians and a tried-and-true training method, Brechbuhler Scales is confident that we can provide the service and solutions you need to keep your scale running.