D.O.T. Weighing Solutions for Truck Company
Overview
BSI Dayton has a national transportation company that ships truck chassis from a manufacturer in Springfield Ohio to dealers all over the country. This customer needed a truck scale that would allow them to weigh each of their trucks to ensure they are within DOT guidelines.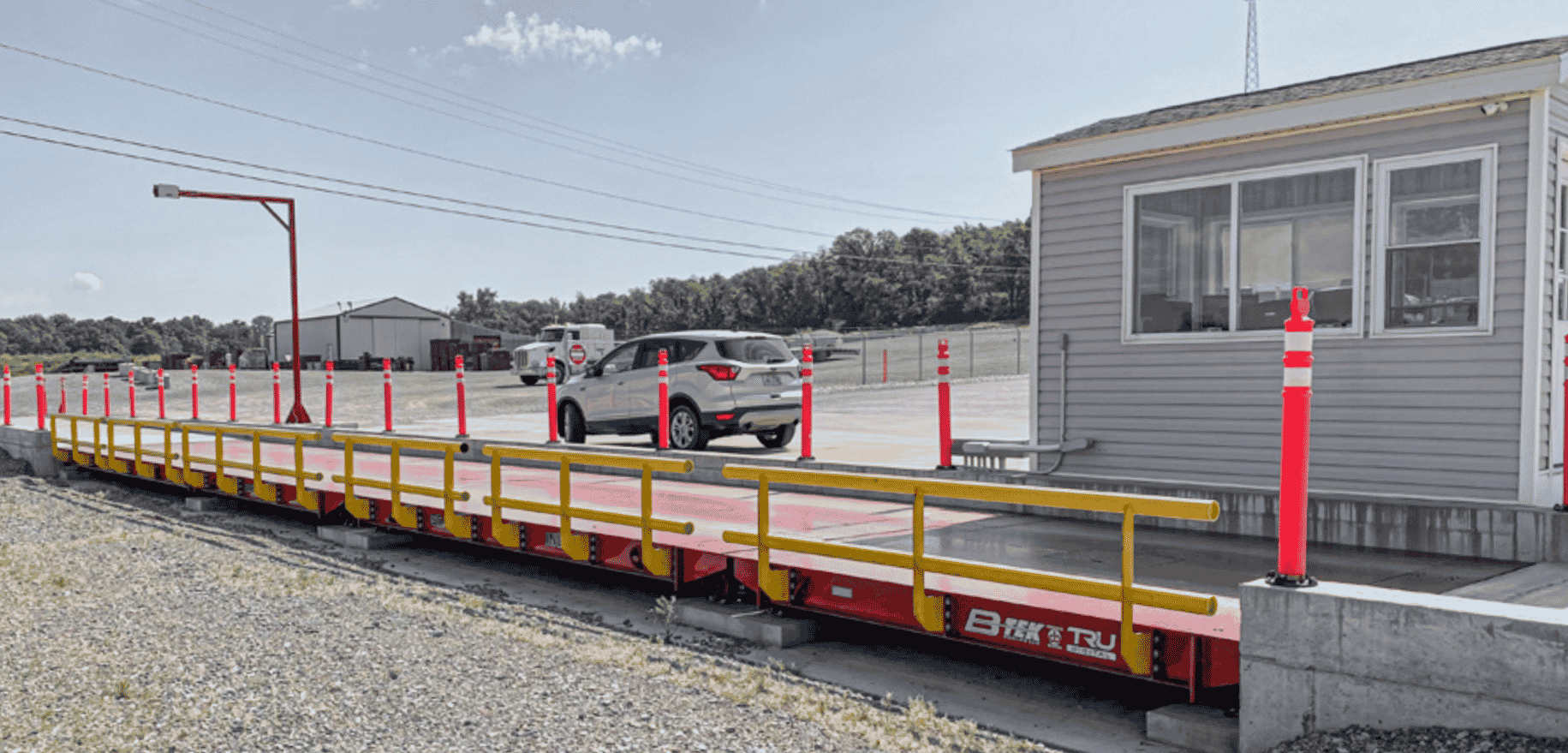 Problem
The main issue BSI Dayton faced was the need to get not only the gross weight but also each axle weight as well. Due to the unusual way the truck chassis were stacked on top of each other, it was also a concern of the customer that the overall height of the truck and load might be too tall and potentially strike overpasses. They asked if we could come up with a solution to ensure each truck was below a minimum height requirement.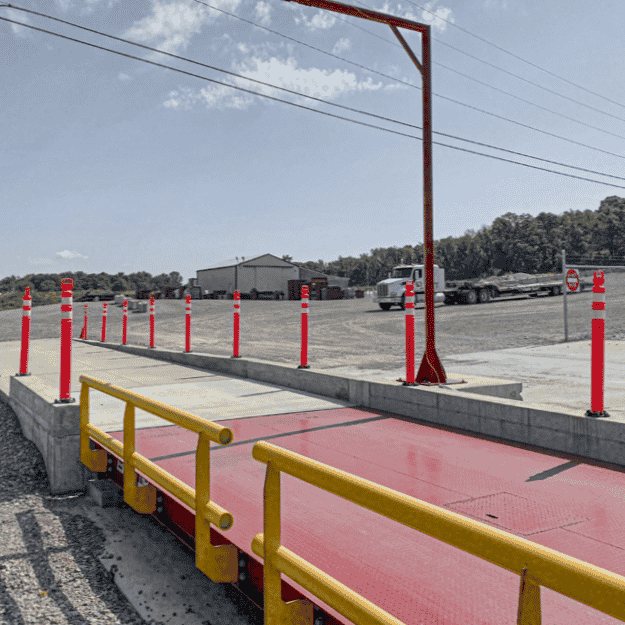 Application and Solution
The solution for this application was a B-TEK 72x11 Digital Centurion Multi-Platform truck scale with a DD2050 and laser height gage. Systems developed a truck in/out program with integrated truck height gauge to give the customer all the data needed which included gross weight, individual axle weights and height of the truck. Once a weight threshold of 1,000lbs was exceeded, the height laser would start measuring the height of the truck as it drove onto the scale and would capture the tallest point of the truck. If the truck was over the maximum height, the indicator would prompt the operator to return to the yard to reload. The DD2050 also displayed all the weight information via 4 B-TEK 4" LED remote displays and printed a ticket with all the information for the driver.