Dayton Provides Custom Weighing Solution with Steel Deck Centurion and 2 DD 2050s
A manufacturing customer had a new facility being built in Atlanta, Georgia, and needed a truck scale system capable of accepting payment for recycled shingles. The truck scale system needed to accept credit card payments as well as RF tags for identification for purchase order payments.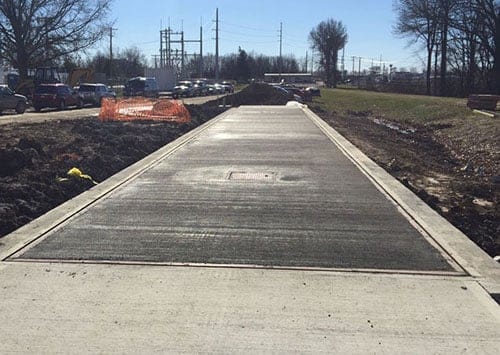 All data needed to be processed and data sent to a corporate facility in Germantown, Ohio. Brechbuhler Scales, Inc. Dayton provided them with a B-TEK 72'x11' Digital Steel Deck Centurion Truck Scale along with custom dual DD 2050 unattended weigh kiosks. The unattended kiosks housed DD 2050 indicators with an interactive payment screen, printer, intercom, and credit card reader for larger trucks. The system also incorporated lower kiosks accessible to normal car/pickup traffic.