How to Choose the Best 4-H and Small Farming Scale
Fall is here, highlighting the need for reliable scales for your small farming and 4-H needs. Scales are a necessary part of 4-H and small-scale farming as it tracks the growth of livestock. Non-routine weighing practices means that your scale will likely not stay in one place and therefore needs specifications that allow it to be moved with minimal effort. There are unique needs to consider when searching for the perfect scale in this category: portability, price, as well as ease of use and upkeep.
Portability
Traveling and weighing livestock at different locations makes having a lighter, non-fixed location scale crucial. Scales made of aluminum are much lighter and easier to move around than steel scales. There are also options to add heavy-duty wheels to your scale to aid in transportation. One of the most portable options are a set of weigh bars with an indicator that allow you to place them under a platform or chute.
Price
In the age where every dollar spent counts, it is important to know what is worth spending your hard-earned money on when it comes to a scale. The most cost-effective option for a small livestock scale is a set of standard 22" weigh bars with an indicator. They cost around $1,700. Whether or not you need a cage enclosure for your livestock scale will also have an impact on the price of a scale. A cageless cattle scale can cost around $2,000 while a smaller hog scale with a cage run about $3,000.
The scales used at fairs will need to be legal for trade or NTEP certified. These scales are heavier duty and therefore cost more than your average aluminum scale. Smaller NTEP livestock scales with a cage cost around $6,000 and larger, 3'x8', livestock scales with the same options run around $7,600.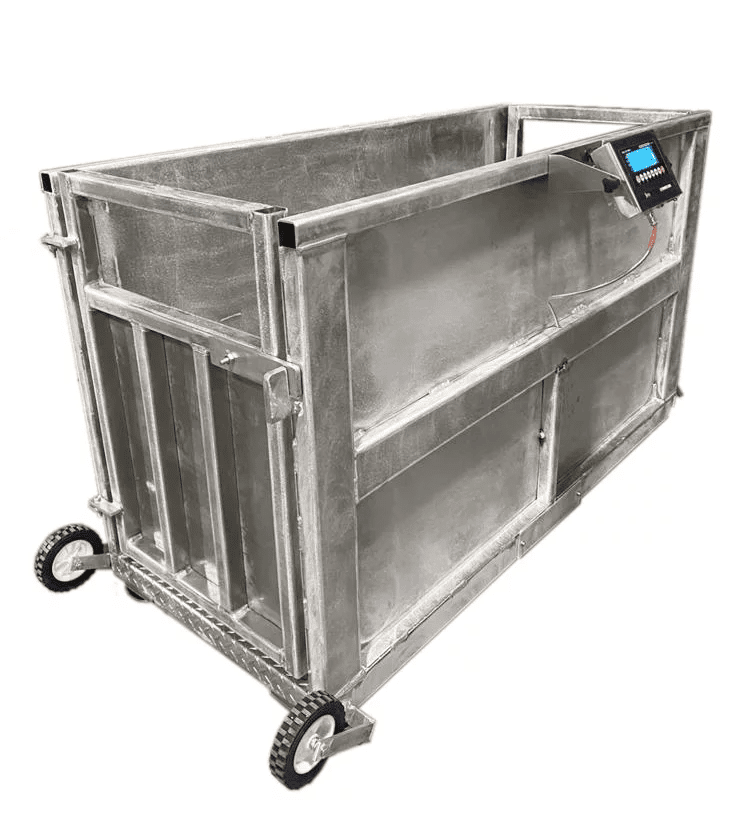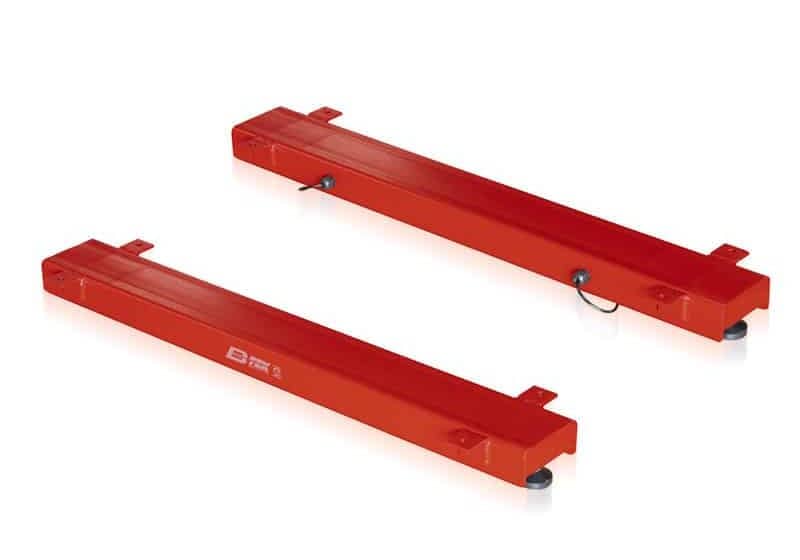 Ease of Upkeep
Often, aluminum is recommended not only for its weight, but also for its durability and the ease in which it can be hosed down and cleaned in between uses. Another important feature to consider is the type of cable that is used to power the scale and connect the electronics. We recommend a stainless-steel sheathed cable versus a standard wrapped cable. Standard load cell cable coating has a component that is derived from soy. Rodents have a great sense of scent, and the soy scent will attract rodents to chew and damage your cables. You will spend a little extra for stainless cabling, but it will ensure rodents do not damage your scale.
Pro Tip from a Scale Expert: Don Smith out of Columbus, Ohio has been in the scale industry for many years and recommends that you overshoot the capacity of your scale based on the livestock you are weighing. He recalls that far too often livestock will damage a scale due to the force they can exert when jumping on the platform or weigh bars. He recommends scales with a capacity of 1000lb for livestock such as pigs, goats, and sheep. When it comes to weighing heavier livestock such as cattle, he recommends a capacity of 3000-5000lbs.